See below to catch up with what the team have been up to, and the impact we are having here in Hawke's Bay
safety aider Forum july 2023
On Friday 7th July we hosted our Inaugural Annual Safety Aider Forum at Toi Toi Arts and Events Centre in Hastings.
The event was an big success for the team at Mates4Life, we had over 60 trained Safety Aiders attend a morning full of guest speakers, a Q&A panel, a spot of dancing and plenty of laughter.
We had Korrin Barrett talk, along with Hastings Ambassador Henare O'Keefe being MC for the day. Our experienced guest panel answered some tough questions fired at them by the crowd, and everyone loved the kai from Dish Catering.
Mates4Life would like to thank the following sponsors for making the day such a big success: Korrin Barrett, Napier City Council, Hastings City Business Association, ACC, Beard Brothers, Flex Fitness Hastings, Issac's Plumbing Pumping and Electrical and Yippie Yopi Yoga.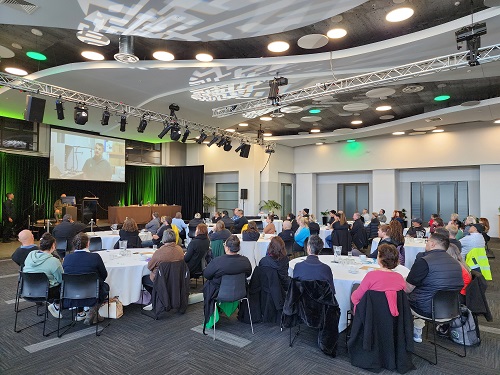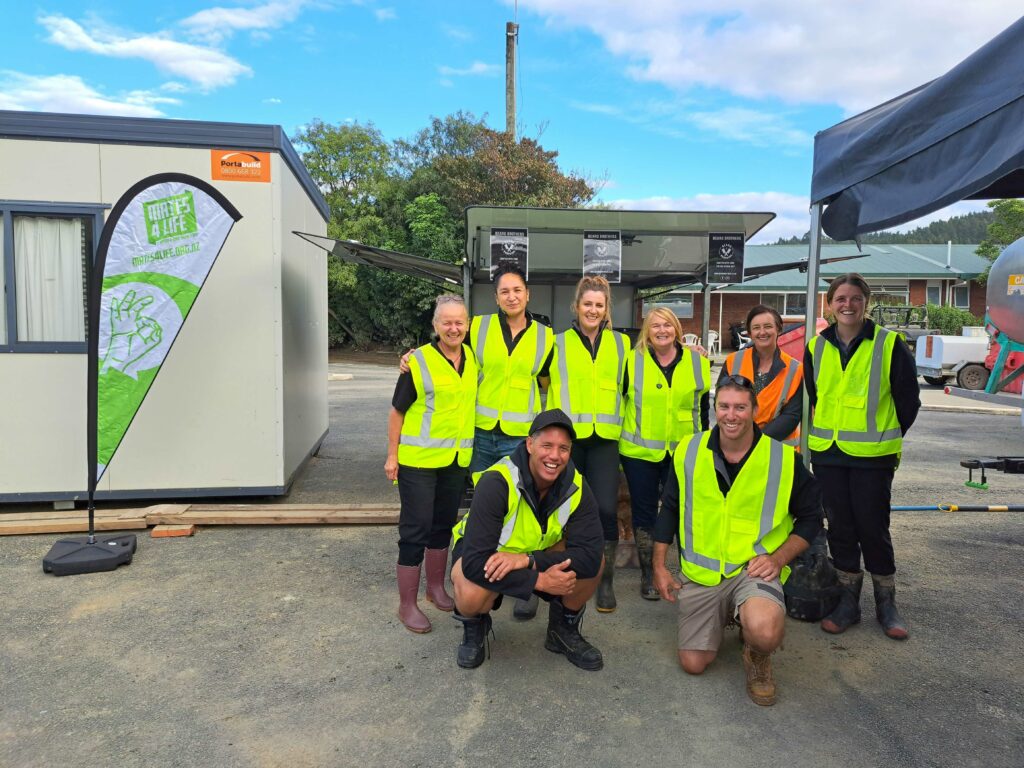 The past few months have been tough on everyone in the community, and Mates4Life wants to help ease the burden and recognise the efforts and struggles that have followed the cyclone aftermath.
So, we invite you to join us for a BBQ and a kōrero to help share the load and connect with our team. It's an opportunity to come together, unwind, and enjoy some delicious food in a relaxed and friendly environment.
Please contact us at info@mates4life.org.nz to let us know of any deserving companies or groups, and we'll fire up the barbie!
rural delivery - tvnz special on mates4life
In Hawke's Bay 2021 a programme called Mates4Life Hawke's Bay was launched with the objective of creating a sustainable, long-term programme to support work mates in a suicide-aware community.
The large locally owned employer, Tumu Group, was an early backer of the programme, and MPI has supported the Trust with funding through its Complementary Services Fund for over two years. Since the official launch, Mates4Life Hawke's Bay has delivered their Awareness Talk to over 1400 people.
This has been shared by a team of facilitators who work with passion and aroha for this Kaupapa. Training for facilitators is extensive to ensure quality delivery and above all, safety. The programme is designed in four parts.
The goal is to have proportions of each of four groups represented and operational within an organisation, with a 100% target for Aroā/Awareness, 20% of those in a workplace acting as Tūhono/Connectors, and 10% of staff as Kaiawhina Haumaru/Safety Aiders. Kaiwhanake/Grower Training is delivered to HR/H&S/Managers.
Watch the special episode here Rural Delivery – Season 2023, Episode 1.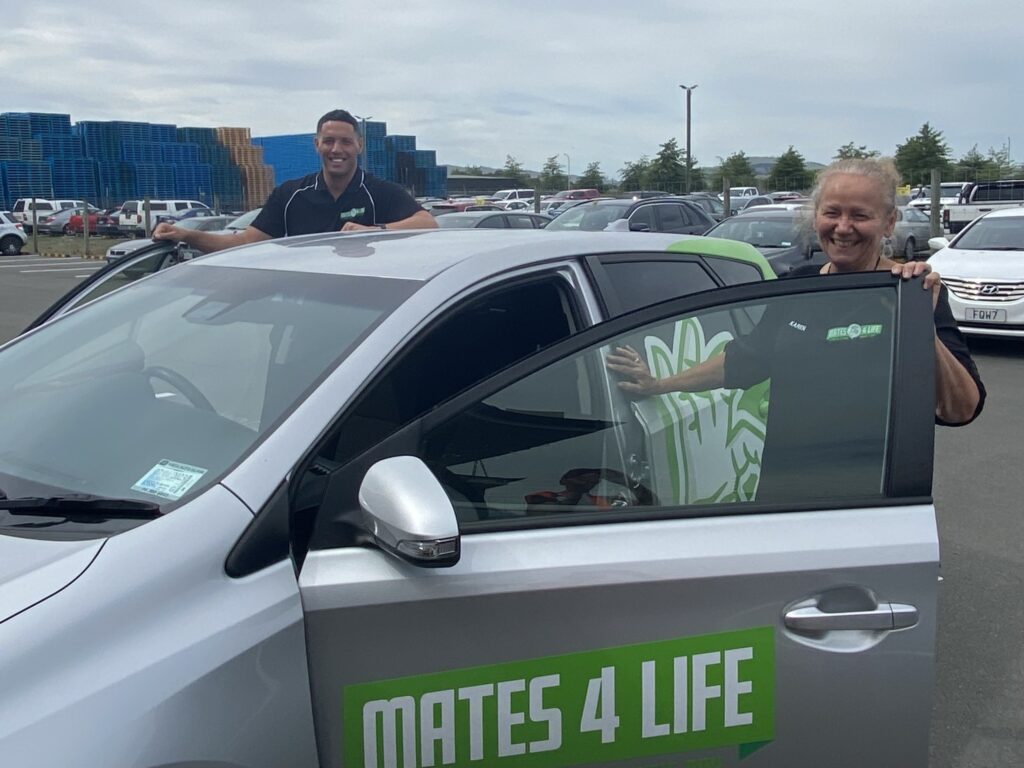 Mates4life hit milestone of 1400 people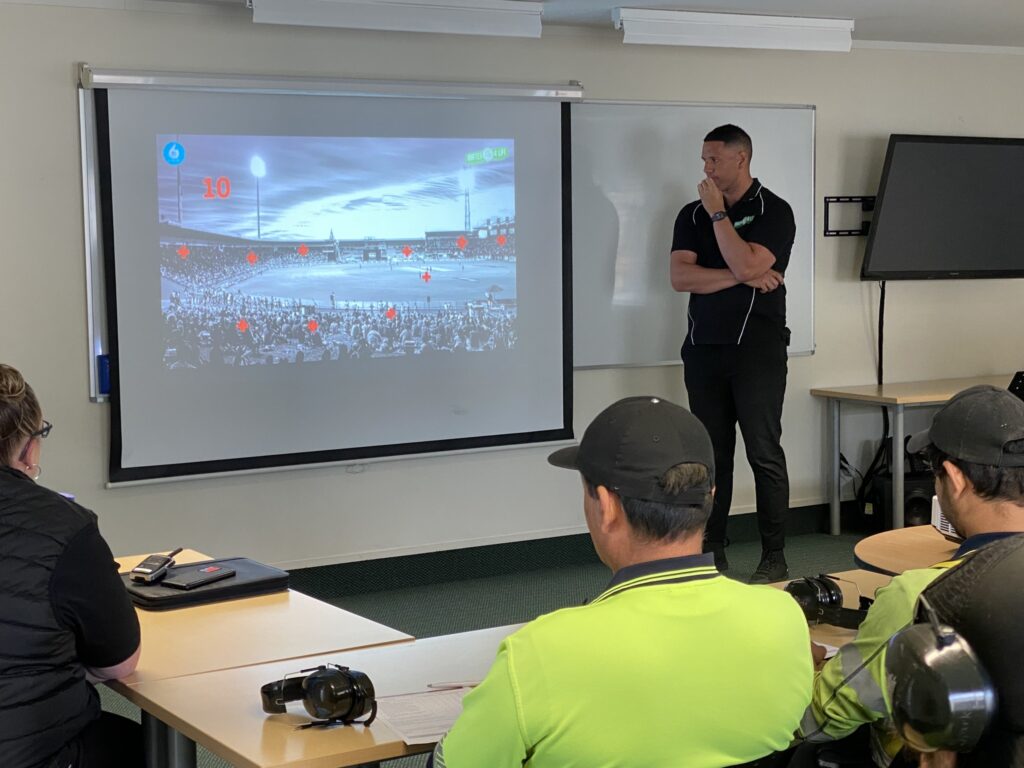 Mates4Life came out of a need to support people who might be feeling suicidal in the workplace and have no one to talk to and no way of expressing how they are feeling.  It is now a four-step free programme supported by local businesses and charities and has already reached 1400 people.
This year the model is starting to be picked up by other regions and is going out to more HB Businesses and even into some staff rooms at schools.  It is definitely a positive part of Hawke's Bay's Mental Health Services puzzle.
Kaiwhakahaere / Operations Manager Tyson Ataera  leads eight facilitators and says: "We know that there are people within local businesses that are struggling with their mental wellbeing. It's on the rise and it's important that programmes such as Mates4Life identify those that are struggling and give them some tools to cope, as well as providing support for them within the business."
"The aim of Mates4Life is to create life-supporting workplaces and ultimately life-supporting communities"  says Tyson. 
We're trying to identify issues and get people talking a lot earlier.  Training people inside businesses to notice workmates in distress and start talking about basic mental health.
Mates4Life has a specific focus on suicide prevention but as part of the first session all staff attend a one hour module called Aroa – Awareness. "Often people become aware, may be for the first time, of how to bank coping and prevention strategies for their on-going mental health and how to get support if they need it."
Tyson says there is definitely a lot of support out there in Hawke's Bay "but it is connecting people to that"
If your business is interested in Mates4Life, email info@mates4life.org.nz