Below are a list of useful apps which are both available on iphone and android phones.

Stress management tool. Gives instructions and practice exercises for the stress management skill called 'diaphragmatic breathing' which helps with mood stabilisation, anger control & anxiety management.

Focuses on 4 key areas: meditation, breathing, sleep & relaxation, with the aim of bringing joy, clarity, and peace to your daily life. Meditation sessions are available in lengths of 3-25 minutes to fit in with any schedule

For teenage mental health using the basic principles of  'Dialectical Behavioural Therapy (DBT). Provides tasks to helpresist or manage the urge to self harm. Can be privatised by setting a password. Ability to track progress and notice change.

The app helps you find and stay in your Groov. If you fall out of it, it helps you get back on track with tools that teach new skills and help boost daily mental wellbeing. Check in daily for fresh suggestions of inspiring, mood-boosting, and actionable content.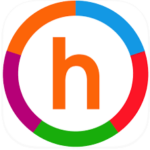 The app aims to give users instant lift with activities & games to elevate their happiness level. It includes guided meditations and personalised programmes. The visual charts allow progress tracking so you can get a sense of how you're doing overall.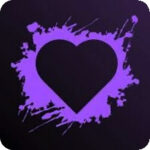 A self-harm tracking app designed to help you calm your urges, track your progress, and get better over time

A simple way to reframe stress, Sleep trouble? Meditation creates the ideal conditions for a good night's rest. Relax with guided meditations & mindfulness techniques that bring calm, wellness and balance to your life in just a few minutes a day. Become less distracted & reactive, and focus on the things that matter most to you

I Am Sober is more than just a free sobriety counter app. Along with tracking your sober days, it helps you build new habits and provides ongoing motivation – can be used for most habits including alcohol, self harm, drugs, tobacco etc.

App for sleep, anxiety, midfulness, meditation and yoga

Designed to provide guidance and tips on how to self-help, or support others who might be going through hard times or distress. individuals and whanau can find creative, simple and innovative activities to build wellbeing and resilience. This includes helping whanau identify their feelings and when they feel overwhelmed, where to get support and tips on how to support others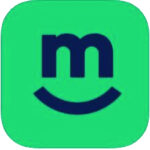 Provides a safe space for you to connect with and support other Kiwis to uplif your emotional wellbeing. The app provides acccess to an online community, daily webinars to support mental health and wellbeing, a health journal, tools to check in with yourself about how you're feeling and podcasts, videos and articles to help you learn more about how you can look after your mental health and wellbeing.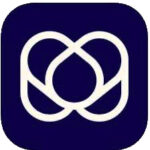 Developed by All Blacks legend and mental health champion Sir John Kirwan. A mental wellbeing coach in the palm of your hand. Allows you to monitor, manage and improve mental health by setting goals and tracking progress like other apps do with physical fitness and health. Originally developed for workplaces byt currenlty available to all Kiwis

Lets you measure daily moods and track the scores over time. You can connect to Twitter or Facebook to share your scores and be part of the supportive Moody Pandas community

The app's goal is to support you through difficult times and guide you out the other side. It asks daily questions to assess your well-being and screen for symptoms of depression. Aims to increase your awareness of your thoughts, emotions and feelings. After 2 weeks it generates an electronic document that you can discuss with a healthcare professional.

A friendly app that offers a range of self-help methods for people who are serious about learning to manage their anxiety. SAM has been developed by a university team of psychologists, computer scientist and student users. Established methods of sel-help have been combined with high standards of usability to provide an engaging, flexible, and practical resource.

Web and App based programme developed by psychologists and educators to help bring balance to people's lives. Smiling Mind is a 100% not-for-profit organisation that works to make mindfulness meditation accessible to all. It provides accessible, life-longg tools to support healthy minds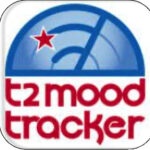 Users monitor their moods on 6 scales (anxiety, stress, depression, brain injury, post-traumatic stress, general well-being). Moods are rated and the results displayed on graphs to allow tracking over time. Notes are made to document events, medication changes and treatments potentially associated with mood changes, providing information to aid in treatment decisions.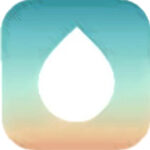 A science based learning resource and breathe trainer. It teaches the direct and casual link between stress and anxiety, and the way humans breather, and includes a plan to reset your breathing patterns

For patients and their behavioural health providers as an accessory to treatment. Has simple tools to help with coping, relaxation, distraction, and positive thinking. Patients and providers can work together to personalise the content  according to the patient's specific needs. The patient can then use VHB away from clinic, continuing to add or change content as needed.

An app using some of the best CBT (Cognitive Behavioural Therapy) and ACT (Acceptance Commitment Therapy) methods to help you cope with depression, anxiety, anger, stress and more. Modern design, simple heading and easy-t-follow methods, people can get to what helps them most in seconds.